Stress is a common occurrence in everyone's life. It's natural (and can even be healthy) to have some stress. However, when stress becomes overwhelming or chronic, it can have significant physical and mental health consequences. It shapes not only our behavior but also how we feel. Here's what happens.
How the Body Reacts to Stress
When you are stressed, your body releases hormones such as adrenaline and cortisol that give you enough energy to respond to the perceived danger, activating the fight-or-flight mechanism. The surge of hormones can manifest itself in physical symptoms like an increase in heart rate, quickened breathing, or sweating. You may also feel tense muscles, headaches, chest pain, or abdominal cramps.
However, you are not supposed to last in this state for long. Your body and mind expect you to act quickly to evade the perceived danger so that it can go back to its normal relaxed state.
These stress hormones that were released can cause negative effects in high or prolonged amounts. For instance, increased cortisol during a short stressful situation can help with blood sugar, appetite, and weight regulation; but in high amounts, it can end up leading to weight gain, high blood pressure, headaches, fatigue, and insomnia.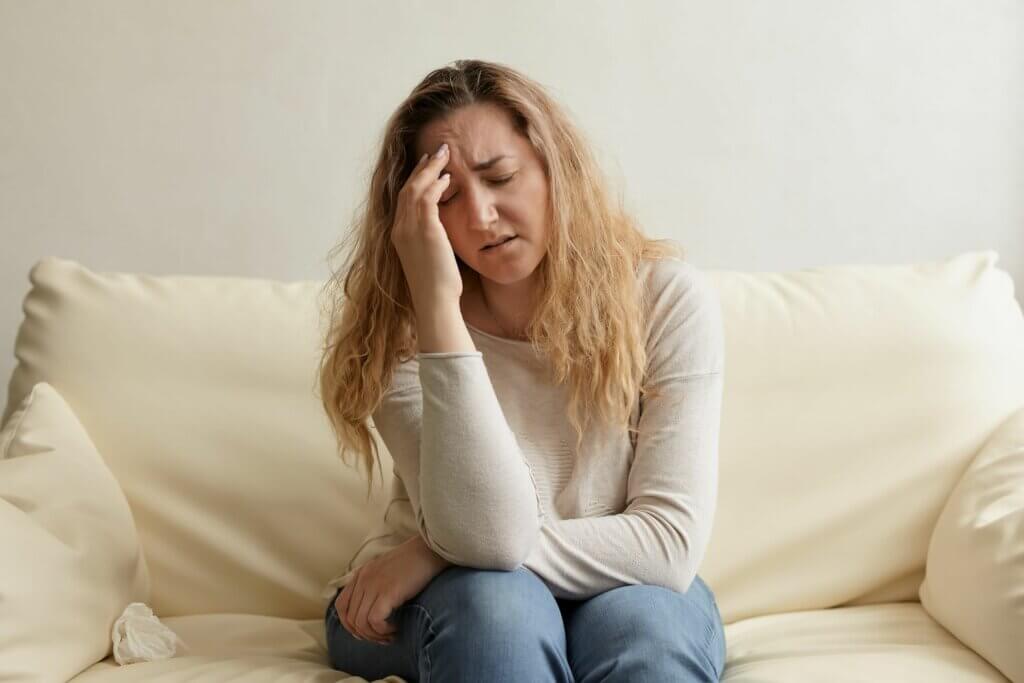 Dealing With Stress
The foolproof way of dealing with stress is to eliminate the stressors. However, you may not be able to control the pressure of outside factors such as your job or a stressful family situation.
The first step in dealing with stress is to recognize the symptoms when they appear and try to address them right away. Relaxation techniques like yoga, meditation, and mindfulness can help reduce stress levels significantly. Make it a goal to get 7-8 hours of sleep, exercise regularly, and eat a healthy diet. Consider reducing how much caffeine you have in a day. Talk to your doctor about taking vitamins or supplements to help regulate your cortisol levels. These are just a few stress-reducing methods available to you.
It is essential to recognize that chronic stress can lead to detrimental physical and mental symptoms. But, by understanding and addressing these signs early, you can take steps and employ strategies to manage those impacts and maintain overall well-being.
This article is meant for educational purposes only and should not be considered a substitute for advice from a qualified medical professional.