WFMC is always looking for more volunteers! Current volunteers make a positive and lasting impression on our clinic and our patients. We recognize that each individual brings unique skills and interests that may not be listed below. As we strive to create a mutually beneficial volunteer experience, feel free to share your own ideas.
Volunteer Opportunities
Reach out and Read
Read to pediatric patients in the waiting room, sort books, or hold a book drive!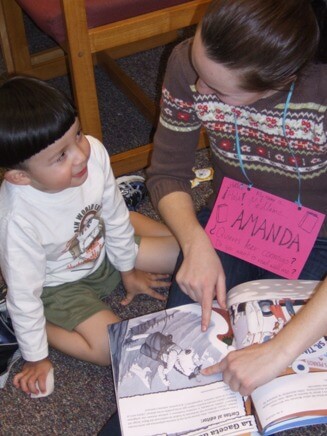 Internship
Work with our Volunteer Coordinator and Special Projects Coordinator.
Maintenance
Help us with internal and external small projects.
If you have any other special talents, passions, or gifts you want to share with us, please contact our volunteer coordinator at 503-585-6388 today to find out how you can get involved at WFMC!
Download and print-out our Volunteer Application