When you take care of your teeth and gums, the rest of your body benefits, too. Children and adults need to put their oral care first by trying a few tips from the professionals. Twice-daily brushing can make a huge difference in your smile's appearance.
Being a Role Model
Sending your children off to brush their teeth shouldn't be the norm in the household. Treat oral health like it's a family affair. Make it a habit to brush and floss as a group. Kids and adults can have a fun time in the bathroom while dental hygiene is slowly solidified in the children's minds. They won't think of missing a brushing session when it's so much fun with mom and dad.
Playing With Time
Two minutes may seem like a long time when you're brushing your teeth, but it's necessary each time. It's often hard to gauge this time frame even for adults. Play with time by purchasing a toothbrush that actually times the two minutes out. There might be a song that plays as you use the toothbrush, for instance.
Alternatively, play a favorite song on your audio system that's about two minutes long. Some parents go as far as trying a sand hourglass that has a two-minute limit. Try a few different strategies to encourage the two-minute goal time.
Trying Colorful Products
Don't purchase the everyday toothbrush and toothpaste. Consider your children's interests. Purchase items with favorite characters or colors. There are plenty of dental products that are geared toward children's mindsets. Making dental care a fun process takes the routine out of the sessions.
Making Friends With the Dentist
Dental hygiene includes regular visits to the dentist. You may only see this individual twice a year, so be sure to make friends with the professional during each appointment. Introduce the children to the dentist, and take time out for some conversation.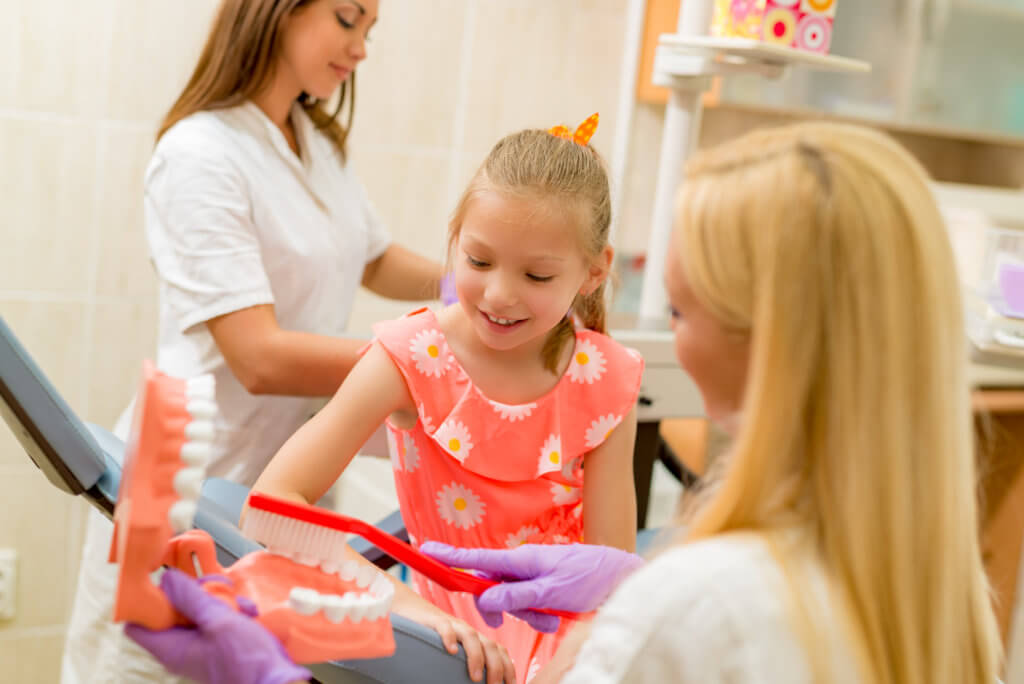 When the children see the dentist as a fun person to be around, they'll look forward to the appointments. It will be more like visiting an old friend than making an appointment with a dental professional.
Do you have more questions about keeping your family healthy in Salem Oregon? Contact our friendly staff at WFMC Health or become a new patient today!