Hepatitis is a general term that refers to inflammation of the liver. It can be caused by medications, drugs, alcohol, or an autoimmune response, but it is more often caused by one of five viruses. July 28th is World Hepatitis Day, which means it's a great time to learn more about this condition.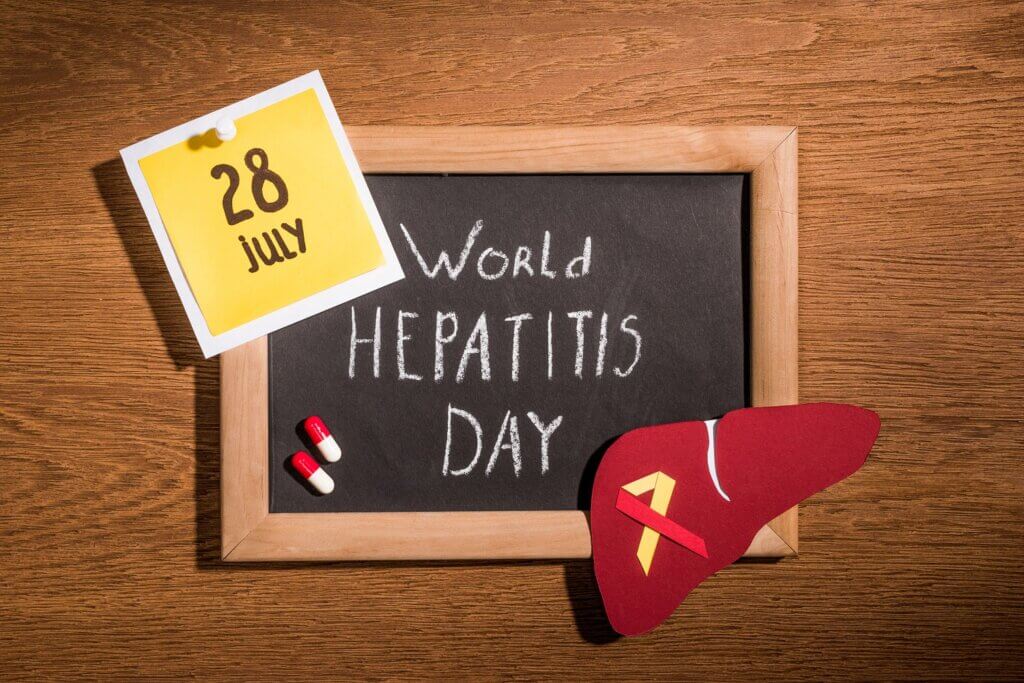 Types of Viral Hepatitis
Viral hepatitis is classified as hepatitis A, B, C, D, or E, depending on the virus causing the infection.
Hepatitis A, caused by the hepatitis A virus (HAV), is generally the least likely to cause long-term damage and usually goes away within six months.
Hepatitis B, caused by the hepatitis B virus (HBV), can be spread through blood or other bodily fluids. It can be acute or ongoing. The risk of chronic hepatitis B is higher in younger children and infants.
Hepatitis C, caused by the hepatitis C virus (HCV), is also transmitted through infected blood. It typically presents itself as a long-term infection that can cause serious liver damage, disease, or cancer. Hepatitis C is most commonly spread through sharing needles to inject intravenous drugs.
Hepatitis D is only found in those who already have hepatitis B, but it is still a unique infection caused by the hepatitis D virus (HDV).
Hepatitis E, caused by the hepatitis E virus (HEV), is typically spread through drinking water that has been contaminated—even just a little bit—with infected fecal matter. It is uncommon in the United States.
Autoimmune Hepatitis
Although most cases of hepatitis are caused by viruses, it can also occur when your body's immune system attacks your liver cells. This is called autoimmune hepatitis. Autoimmune hepatitis can affect people of any age, and it is more likely to affect women than men.
Hepatitis Symptoms
While some hepatitis symptoms vary from one cause to the next, there are still some common symptoms. These include abdominal pain, bloating, fever, jaundice, loss of appetite, dark-colored urine, and fatigue.
Hepatitis B and C may not show any symptoms at first, but they are still chronic conditions that can cause liver failure later. Hepatitis A and E are more acute conditions that show symptoms early and often resolve themselves within six months.
Treatment and Prevention
The best way to prevent hepatitis A and B is to be vaccinated against the viruses. There is no vaccination against hepatitis C, D, or E, but newer antiviral treatments for hepatitis C may be able to help you reach undetectable levels of the virus. Your doctor can discuss ways of managing your symptoms and monitoring you for long-term complications.
For more information about hepatitis, or if you would like to schedule an appointment for yourself or anyone in your family, contact WFMC Health today.
The information provided in this article is for informational purposes only and should not be considered a substitute for professional medical advice from a licensed health care provider.