As a parent to a newborn, you are constantly looking for ways to help your baby grow and develop. One of the most important things we can do for our babies is to give them plenty of tummy time. Pediatricians recommend that babies have at least 30 minutes of tummy time each day, starting in the first week, as soon as your baby's umbilical cord stump falls off. However, some babies may need more tummy time than others, and it's important to follow your baby's cues. This article explores the purpose and benefits of tummy time for your newborn.
Why Is Tummy Time Important?
When babies spend time on their stomachs, they have to use their neck, back, and shoulder muscles to lift their heads and look around. This helps to develop and strengthen the muscles they need to crawl and eventually walk.
Tummy time also prevents flat spots that develop on the back of a baby's head when they spend too much time on their backs. Placing your baby on their tummy relieves pressure off the back of their head, allowing the head to develop evenly.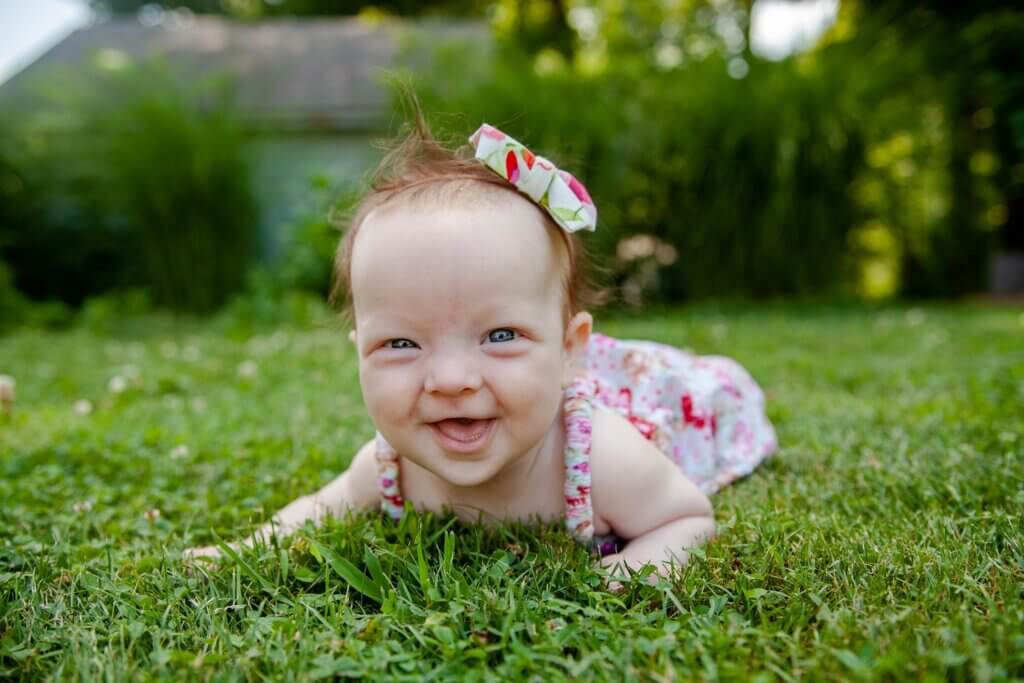 Additional Benefits of Tummy Time for Infants
This simple activity can have significant benefits for your baby's development. If you're wondering why tummy time is essential for your baby's health and well-being, continue reading to learn more.
Improves Digestion
Tummy time helps your baby's digestion because when they're on their tummy, it puts gentle pressure on their abdomen, which can help relieve gas and constipation. This pressure also helps your baby develop the muscles needed for rolling over and crawling, which can further improve their digestion by promoting movement in their digestive system.
Promotes Cognitive Development
Tummy time is not only beneficial for your baby's physical development, but it also promotes cognitive development. When your baby is on their tummy, they have to work harder to look around and interact with their environment. This helps stimulate their brain and encourages the development of new neural pathways. Tummy time can also help your baby develop spatial awareness, which is crucial for their cognitive and motor development.
Enhances Bonding
Tummy time is an excellent opportunity for you to engage your baby. When your baby is on their tummy, you can get down on the floor with them, talk to them, and play with them. This one-on-one interaction can help strengthen your bond and promote their emotional development.
Tummy time is a simple yet essential activity that can have significant benefits for your baby's development. To learn more on how to incorporate tummy time into your baby's routine, feel free to consult your pediatrician.
The information provided in this article is for informational purposes only and should not be considered a substitute for professional medical advice from a licensed health care provider.