A breech pregnancy refers to the upside-down positioning of the baby in the womb. More specifically, it means that the baby's feet, butt, or both are pointed downward, towards the birth canal, instead of the head. Technically, a baby isn't breech until you have reached your 36th week of pregnancy and the baby still hasn't naturally moved into the correct position.
If you're near your 36th week of pregnancy and can still feel your baby's kicking near your lower baby bump, then you should have your doctor double-check to see if your baby is breech. Your doctor will test to see if you are experiencing a breech pregnancy by conducting an ultrasound test.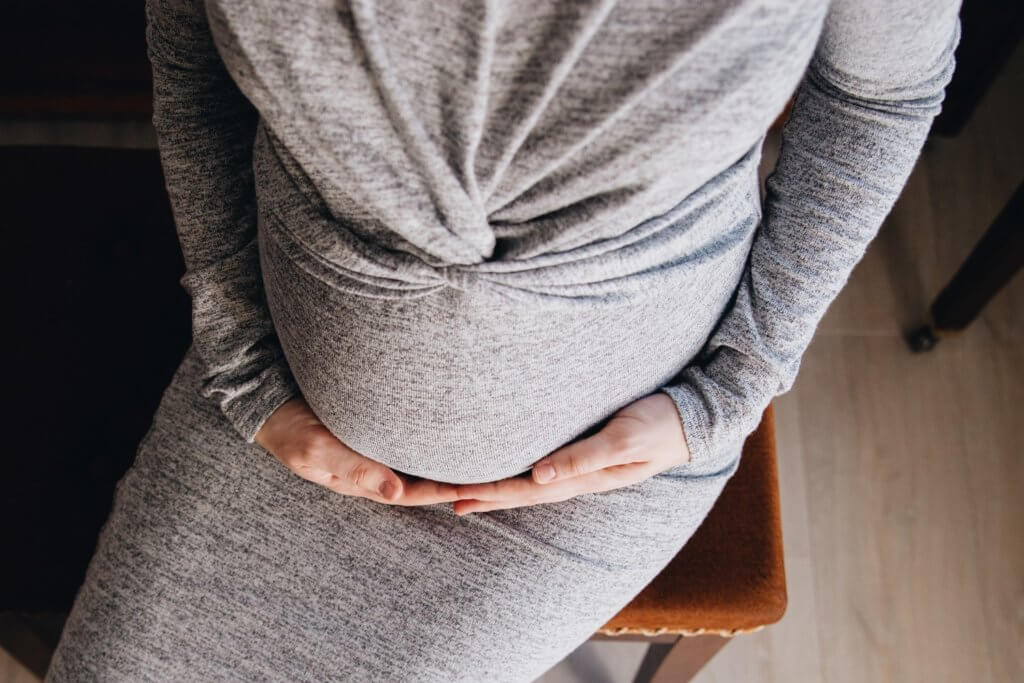 Risk Factors for a Breech Pregnancy
Although only 4% of expectant pregnancies are breech pregnancies, there are some indicators to be aware of that may make it more likely for you to experience breech birth.
You have uterine fibroids.
You're having more than one baby at a time.
You have a history of premature deliveries.
You've been diagnosed with placenta previa, a condition where the placenta blocks the opening to the uterus.
You have a uterus with an atypical shape.
How Do Doctors Handle a Breech Birth?
Your doctor may first attempt to turn your breech baby into the correct position to avoid a breech birth. This procedure is called an EVC, or external cephalic version. Utilizing specific techniques, your doctor will place their hands on your abdomen and attempt to turn the baby.
If the procedure isn't able to transition your baby into the correct position, your doctor will most likely plan a specific date for you to undergo a C-section. C-sections, or when doctors surgically remove the baby, are considered the safest options for breech delivery. C-sections will decrease the risk of complications for you and your baby. While babies in breech can potentially deliver vaginally, it runs more risks because the umbilical cord is more likely to be constricted, and the pelvis is less likely to widen enough to allow the delivery to progress naturally.
While the possibility of a breech pregnancy and labor may be worrying, delivery doctors are highly trained to keep you and your baby healthy. If you have questions or concerns about the positioning of your baby, consult with your prenatal provider.