Babywearing is a form of infant care that involves carrying children in a carrier during normal daily activities. It allows you to bond with your child, enjoy your freedom, and get some exercise. Babywearing can be done on the front or back. Many types of carriers are available, from soft structured carriers to structured carriers with wrap-around straps.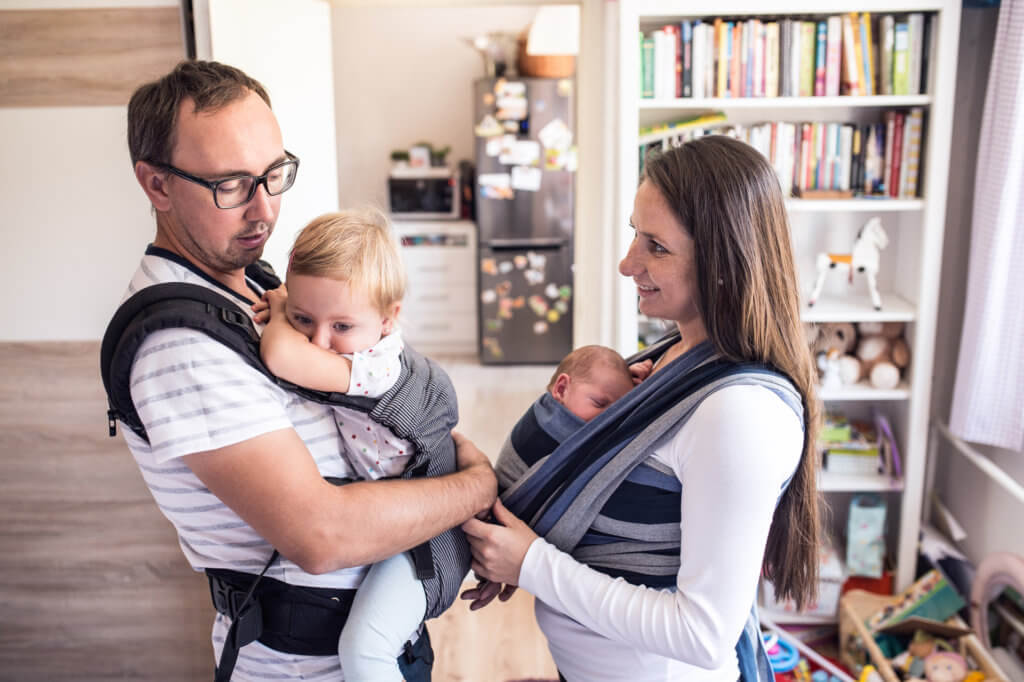 Things to Consider When Choosing a Carrier
Before you can practice babywearing, you need to find a carrier that works for you and your baby. Here are some things to consider when choosing a carrier.
1. Seat Size and Position
Choose a carrier that has a seat that's wide enough for your child to sit in comfortably without slouching against the backrest. Your child should be able to sit up and reach around themselves at all times when they are wearing it, especially if they have short legs.
2. Safety
Before buying any type of carrier, make sure it's safe for you and your baby. Check for recalls on any specific brands or models of carriers, as well as safety ratings from organizations such as Consumer Reports or the American Academy of Pediatrics (AAP).
3. Comfort
When choosing a carrier, you want to ensure that it's comfortable for you and your baby. The first thing to consider is how the carrier feels against your body, and the second is the carrier's design. Make sure that it's low and wide enough so that you can carry your baby in a natural position with their legs dangling down.
Types of Baby Carriers
Pocketed Woven Wraps
These are similar to soft structured carriers, except they have pockets sewn into them instead of just being stuffed with fleece or something similar. This makes them great for carrying your baby hands-free.
Structured Carriers
These carriers have lots of padding, so there's less chance for the baby's arms to get pinched. They also typically have more structure in the fabric than soft structured carriers, so they'll keep the baby from sliding around too much while wearing them.
Soft-structured Carriers
Soft-structured carriers are made of cotton or polyester (and some other fabrics). They are breathable and comfortable for the baby.
What Are the Benefits of Babywearing?
Babywearing reduces exposure to hazards and makes the infant feel more secure.
It can help with self-feeding and reduce reflux, colic, and ear infections.
When worn correctly, carriers can support the child's spine, allowing them to sit up without holding on to furniture or toys.
Wearing your baby during the day means you have one less thing to worry about when you're out and about with them and gives you more time to bond with them during these vital early years.
Babywearing is vital for the development of the baby. It enhances the infant's security and aids the baby's spine. Contact WFMC Health for excellent babywearing advice and healthcare services.