Your newborn has an entirely different set of rules when it comes to daily behavior. Although he or she is a miniaturized human, their habits won't be familiar to new parents. Learn what to expect during your newborn's first week so that it runs smoothly and without any drama.
A Regular Feeding Schedule
Newborns must eat every few hours because their stomachs just aren't large enough for longer durations. Ideally, your baby should eat between eight and 12 times a day. This equates to about once every three hours.
You might be breastfeeding, offering formula, or a mixture of both. As long as your newborn is feeding a little bit every few hours, their weight should progress at a normal rate.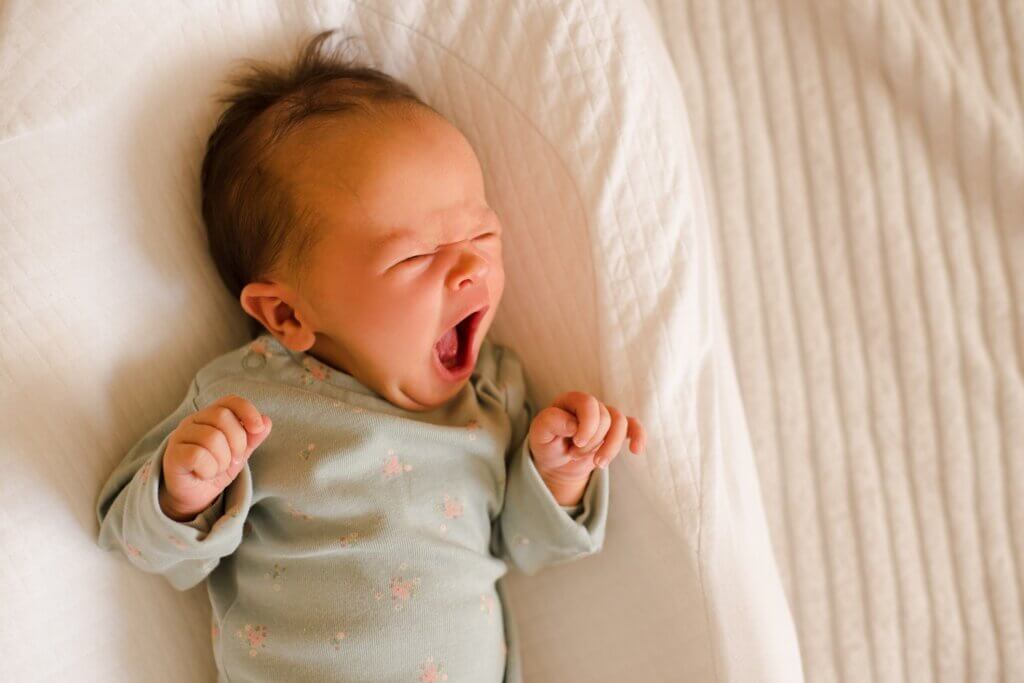 Get to Know the Various Cries
Getting to know your newborn is just like learning about a new friend. Babies basically communicate through cries. They aren't all the same cries, however. As the first few days go by, you'll slowly learn what each cry means.
Babies will cry when they're wet, hungry, or tired. There may even be a specific cry for when the baby wants to be burped. It takes time to learn the various sounds.
General Hygiene Tips
Your baby's first week of life is a mixture of feeding and sleeping, which means that bathing isn't a necessary activity. In fact, most doctors suggest waiting until the umbilical cord tissue has fallen off to start any bathing routines.
Simply wipe your baby down with a warm, damp cloth each day. This activity can be calming for both you and your baby.
Sleep Patterns
Newborns may sleep between 16 and 17 hours a day, but this duration is spaced out across the entire day. A regular, eight-hour sleep period for new parents is a rarity.
Try to sleep when your newborn sleeps so that you get some rest between feedings. Every baby will be unique in their sleep patterns; some simply sleep longer than others. Although you may be thrilled when the newborn sleeps for two hours or longer, don't allow three hours to pass without feeding because your baby needs the nutrition.
Parenthood is challenging but will likely be the most rewarding thing you've experienced. Welcome your newborn home with love and a few parental tips for the first weeks of life.