While the birth of a new sibling can be an exciting time, it is also a massive change in the daily life of an older child. Many children understandably struggle with having to share their parents' attention with a baby. If your child is having a tough time adjusting to their new sibling, know that it is completely normal. Here are some tips for diffusing the tension and moving towards sibling harmony.
Involve Your Older Child
Preparing for your new baby is a lot of work and may take up a portion of your time and attention that was previously available to your older child. This may cause them to feel left out or to act out for attention. Instead of excluding your child from these preparations, invite them to join you in the process in age-appropriate ways. Including your child in this process communicates to them that they are an important part of the family.
Validate Your Child's Feelings
Young children will likely have strong feelings about the arrival of the baby. Some children may be ashamed of these feelings or be afraid to express tough emotions like anger or sadness. It's important for you to listen to and accept the feelings your child has about their new sibling. The more young children can name their feelings, the more effectively they can process them and move on to accepting and even enjoying their new sibling.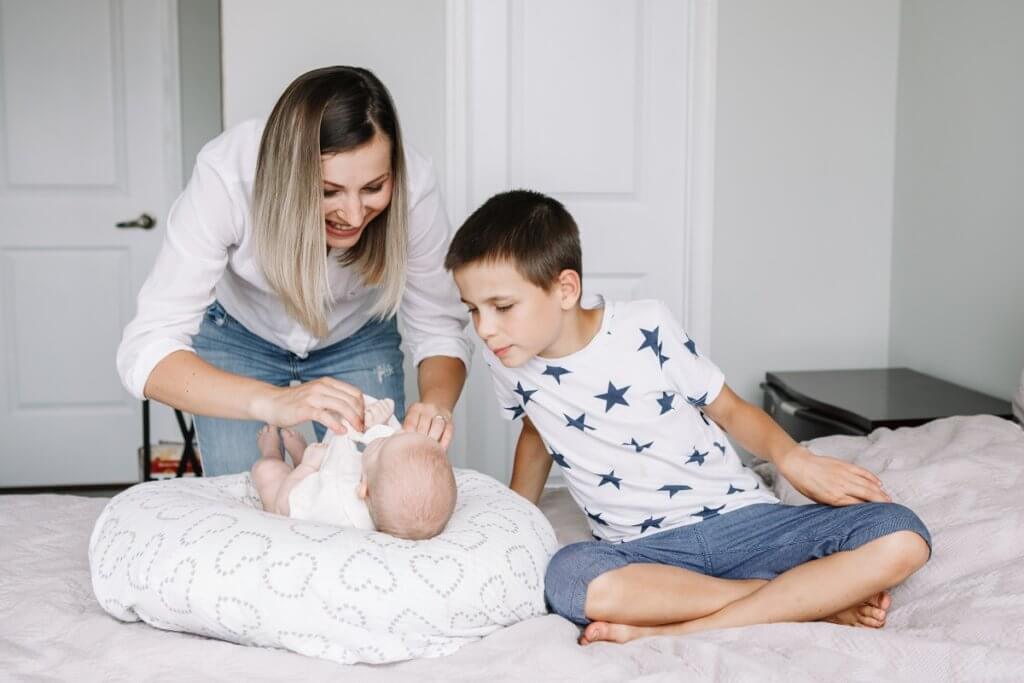 Prioritize One-on-One Time
When the baby is born, it is important that you plan to spend regular one-on-one time with your older child. Let them know that your relationship with them is important to you. Children will thrive when they can count on having you all to themselves from time to time. Prioritizing this time also ensures that you won't lose touch with your child during the exhausting first few months of caring for a newborn.
While it can be difficult for children to adjust to their new sibling, staying connected and giving them space to share their feelings can go a long way in easing the transition.
Do you have more questions about your newborn in Salem Oregon? Talk to our staff at WFMC Health or become a new patient today!