As a parent, you always want to teach your children good habits that they can take with them throughout the rest of their lives. One of the biggest favors you can do for your kids is to teach them the importance of maintaining their dental health.
Good dental health starts young, and when it is encouraged from a young age, it can become something that your child will value throughout the rest of their life. Here are four suggestions that are easy to implement and will have a lasting effect on ensuring that your children maintain good dental health practices that will become a part of their lives.
1. The Two-Minute Rule Times Two
Daily brushing is a concept that should be introduced to your children from early on. It is a good rule of thumb to have your children brush their teeth at least twice per day. Each brushing should take two minutes to complete to be fully effective.
2. Limit the Sugar
It is no secret that kids love sweet treats filled with sugar. Your kids are probably no exception to this rule. While occasional indulgences are OK, sugar intake must be kept within reason. Limiting processed sugars is the most important thing here. This is why it is a good idea to offer your children a healthy option, such as a piece of fruit, when they want a snack.
3. Pay Attention to Brushing Technique
Your children must brush their teeth at least twice a day for two minutes at a time, but it is equally important that they learn the proper technique for effective tooth brushing. It is recommended that you have your children use a soft toothbrush, and it should be utilized in a circular motion around each tooth.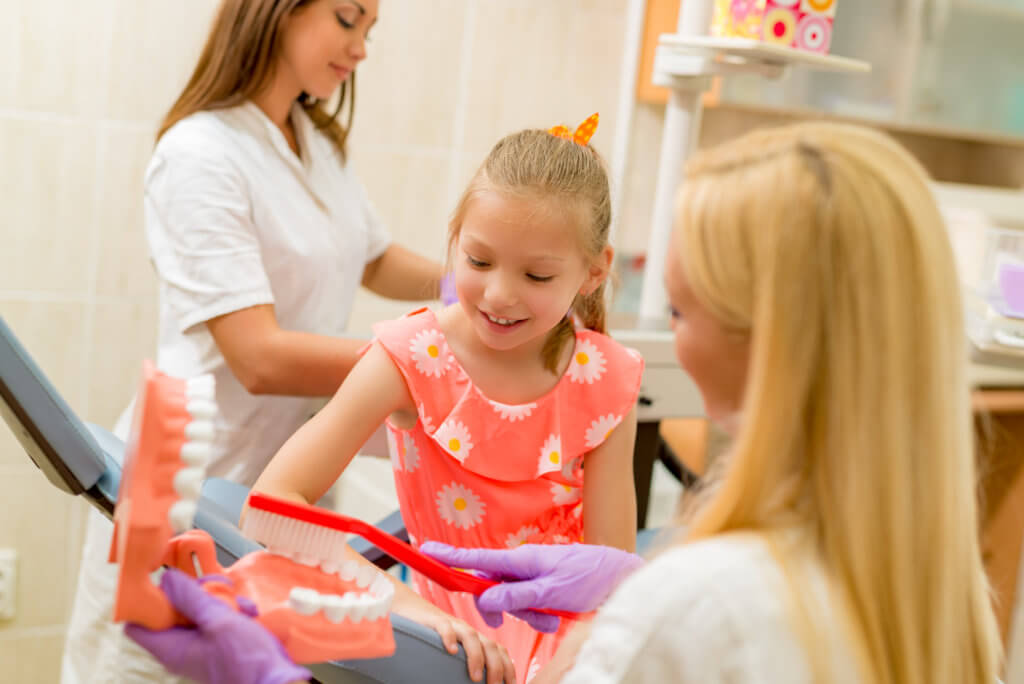 4. Regular Checkups Are Important
Daily brushing and avoiding too much sugar are key to children's dental health, and so is having them go in for regular dental checkups. This helps ensure that there are no issues that you are unaware of.
Lifelong dental health starts when your children are young. If you follow these tips, it is easy to get them into good dental health practices that will last a lifetime.
Do you have more questions about your child's health? Contact our friendly staff at WFMC Health or become a new patient today!