As a parent, you want the best for your child, including their health and safety. You make sure they eat nutritious meals, get enough exercise, and wear a helmet while riding their bike. But have you thought about their eye health? The eyes are one of the most important organs, and caring for them should be a priority. In this article, we'll explore some tips and tricks to ensure your child's eyes stay healthy.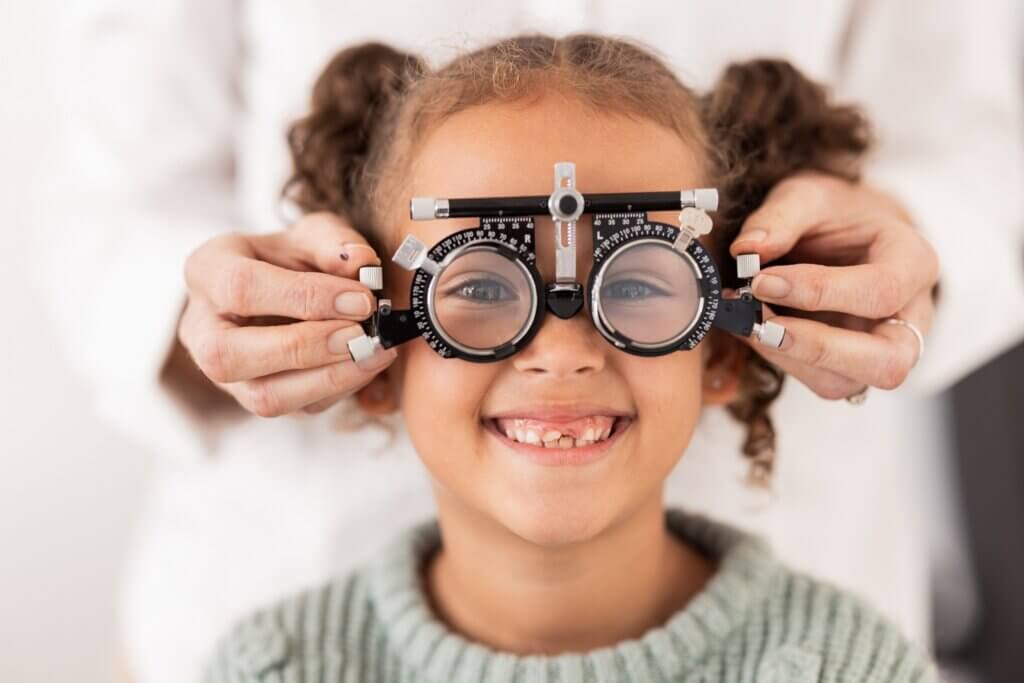 Schedule Regular Eye Exams
Even if your child does not exhibit any symptoms of vision problems, it is recommended to have their eyes checked by an eye doctor at least once every two years, starting at the age of three. If they wear glasses or contacts, it is necessary to have annual eye exams to check for any changes in their prescription. Children's eyes can change rapidly as they grow and develop, and vision problems can often go unnoticed or undiagnosed without an eye exam. Early detection and treatment for vision problems can prevent them from becoming more severe.
Encourage Outdoor Activities
Spending time outdoors has many benefits for children, including reducing the risk of myopia (nearsightedness). This may be because spending time outside exposes them to bright natural light, which helps regulate the growth and development of the eye. Encourage your kid to participate in outdoor activities like sports, biking, or just playing in the park. In addition to reducing the risk of myopia, spending time outdoors can also improve your child's overall health and well-being. Outdoor activities will also increase their physical activity, improve their mood, reduce stress and anxiety, and help them develop social skills and cognitive abilities.
Practice Good Eye Hygiene
Encourage your kid to wash their hands frequently throughout the day, especially before touching their eyes or face. This is one of the best ways to prevent the spread of germs and infections that can cause eye problems. Help your to understand the importance of avoiding touching their eyes, especially when they are around people who are sick or have eye infections. Teach your child that infections can be easily transmitted through contact with contaminated hands, towels, or other objects.
Most importantly, make sure to provide a balanced diet and encourage them to take frequent breaks when using electronic devices. Don't forget to lead by example and practice these habits to set a good example for your kid.
The information provided in this article is for informational purposes only and should not be considered a substitute for professional medical advice from a licensed health care provider.