As your baby grows and develops, introducing them to new textures becomes essential to their sensory exploration and processing. By keeping these tips in mind, you can ensure that your baby is safe and having fun discovering the new world around them.
1. Start with Familiar Textures
When beginning your baby's journey into exploring new textures, it's best to start with familiar ones. Offer them foods or objects they are already comfortable with, gradually introducing slight variations. If your baby enjoys pureed bananas, try mashing them with a fork to introduce a slightly different texture.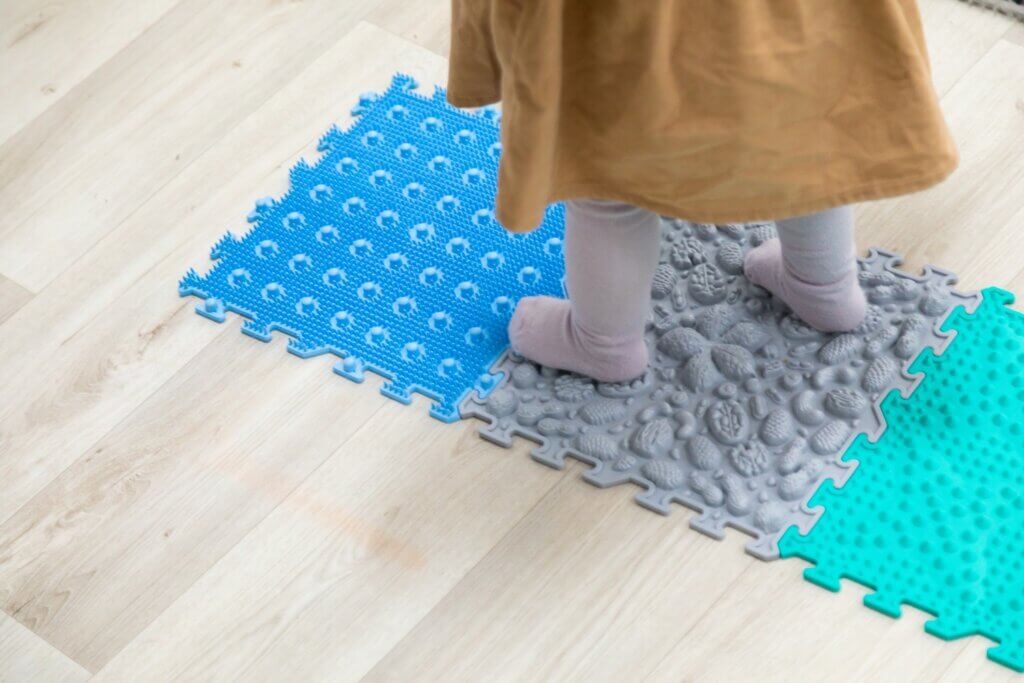 2. Engage in Sensory Play
Sensory play is an excellent way to expose your baby to various textures in a controlled and enjoyable environment. You can create a small sensory bin with safe materials like soft fabric, uncooked pasta, bubbles, or water. Allow your baby to explore and touch the textures with their hands, feet, or even through taste, under close supervision. Be mindful of anything that can be a choking hazard.
3. Offer a Variety of Textures
Offering a wide range of textures in a sensory bin or during playtime can help your child become more comfortable with different tactile sensations. For example, dry textures can include uncooked beans, flour, leaves, cotton balls, packing peanuts, cereal, or pebbles. Wet textures might include ice, whipped cream, non-toxic finger paints, or Jell-O. If your child is constantly putting their fingers in their mouth, opt for edible and non-toxic options.
4. Be Mindful of Allergies and Tactile Aversions
When introducing new textures, being mindful of potential allergies, choking hazards, and texture aversion is crucial. Introduce new foods individually and observe your baby for any adverse reactions. Never leave your baby alone with a sensory activity, especially those with small objects or choking hazards. Finally, never force your baby to touch something they don't want to touch—let them explore at their own pace to help avoid overstimulation or fear of a texture.
Introducing your baby to new textures is an exciting process that will help them discover the world around them. Approaching this journey with caution and a sense of adventure can help them be comfortable and curious as they grow!