It's important to know the different symptoms your child may show if he or she is suffering from spring allergies. After you've pinpointed the signs, you'll be better equipped to treat the issue. There are several treatment options that you can try if you notice your child is suddenly sneezing, suffering from a runny nose or dealing with any other symptoms.
Allergy Symptoms
Spring allergies often cause the sufferer to experience watery eyes, dark circles under the eyes, an itchy nose, an itchy throat, congestion, coughing, sneezing or a runny nose.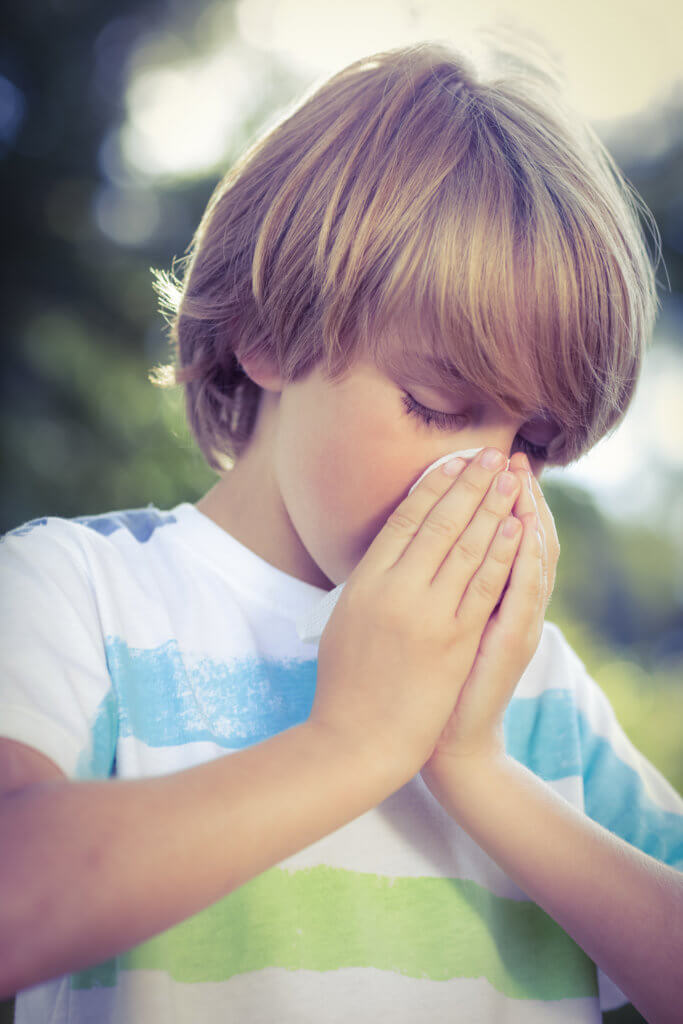 Sometimes, the best treatment is prevention. Kids can become very irritable and unhappy when dealing with spring allergies. If you know this is the season when your child's allergies get worse, then there are steps you can take to prevent and mitigate the problems.
After your child finishes playing outside, wash his or her face. Furthermore, keep the windows in your home and car closed. You may also want to check the forecast for pollen levels and limit any outdoor activities if the pollen counts are at their highest.
After you've taken the necessary steps to limit exposure to allergy triggers, choose a treatment that will best suit your child based on their symptoms.
Treatment Options
Commonly used over-the-counter and prescription allergy medications can be helpful. You may want to try the following:
• Claritin, which is an over-the-counter antihistamine, is used to treat sneezing, runny nose, watery eyes, hives, skin rash, itching and other cold or allergy symptoms.
• Certain eye drops, especially those made from pure saline, can be used to combat itchy eyes in children. These are artificial tears that are safe to use on children.
• Nasal saline sprays can flush out allergens and relieve any nasal congestion children may have from allergies. While there are simple over-the-counter options, you may need to consult your pediatrician if your child needs a steroid nasal spray.
• Oral decongestants such as phenylephrine or pseudoephedrine can help decrease your child's nasal stuffiness. Be sure that your child is old enough to use this medication.
Unfortunately, spring allergies are all too common among young kids. By paying attention to the symptoms and using the best treatment options, however, you can keep problems at bay.
Do you have more questions about keeping your kids healthy in Salem Oregon? Contact our friendly staff at WFMC Health or become a new patient today!