What Is a Well-Child Visit?

A well-child visit, sometimes called a "checkup" or a physical exam, is a medical exam given to kids under 18. The exam is recommended once a year, and it helps the doctor and parents ensure that the child is healthy enough for school and sports activities. The tests performed can identify potential health issues early on so that these can be treated promptly, reducing both disruption in family life and school absences.
Health History and Immunization Check

Before examining your child, the doctor will want to go over the child's personal and family health history. Parental input is vital for this step. The clinician will ask questions about whether your child or anyone in the family currently has or previously had conditions such as high blood pressure, heart disease, diabetes, epilepsy, cancer, eating disorders, depression, anxiety, or cancer.
This information helps the doctor tailor the exam to your child's needs. The doctor will also check that your child is up to date on recommended vaccinations. If needed, vaccinations can be administered during the visit.
Physical Exam

During all parts of the physical exam, we aim to keep your child as comfortable as possible. The doctor will explain what he or she is doing at every step. First, the doctor will take your child's vital signs. These include height, weight, blood pressure, pulse, temperature, and respiration rate. Next, the doctor will examine your child's vision and look in his or her ears, nose, and mouth. The doctor may gently touch your child's neck to feel the lymph nodes.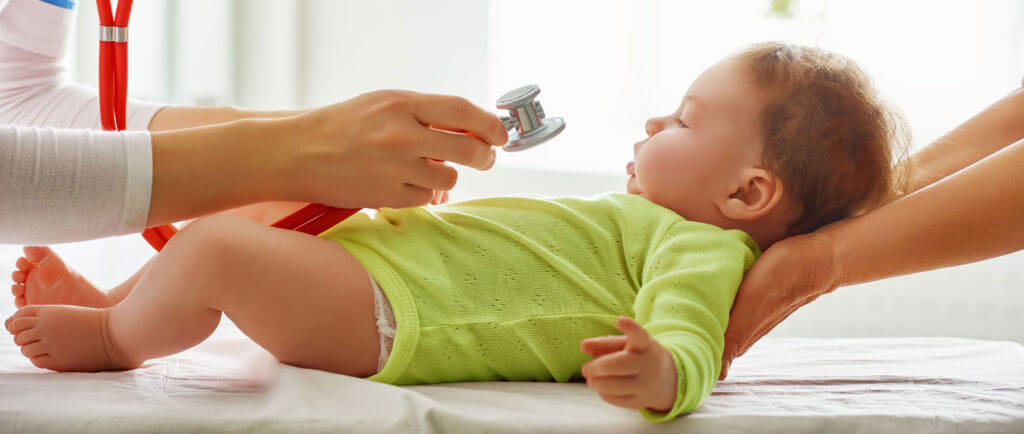 At this point, the doctor will use a stethoscope to listen to your child's breathing and heartbeat. These checks can help identify potential heart murmurs or breathing problems like asthma. The doctor will also gently feel your child's tummy for areas of tenderness or any lumps.
The doctor will then check your child's reflexes by tapping his or her knees and elbows with a rubber instrument. Your child may also be asked to walk around the room on his or her heels and tiptoes so that the doctor can check for any abnormalities.
Recommendations and Lab Tests

At the end of the exam, the doctor will discuss any recommendations or referrals for further testing with you. If needed, he or she may also perform or schedule urine or blood tests.
Do you have more questions about your baby's health? Talk to staff at WFMC Health or become a new patient today!