As parents, one of our primary responsibilities is to guide our children toward independence. One essential aspect of self-care is bathing; knowing when to introduce this skill to your child can be exciting and challenging. While you'll be helping your child bathe from the moment they are born, they won't be able to bathe independently until they are older. Teaching them how to wash themselves properly as they grow can help them be ready when the time comes.
1. Motor Skills Development
The first stage to consider is your child's motor skills development. Around the age of two to three, most children demonstrate increased movement coordination and control. They can grasp objects, pour water from containers, and use utensils. These newfound abilities indicate that they are ready to embark on the journey of learning to bathe themselves.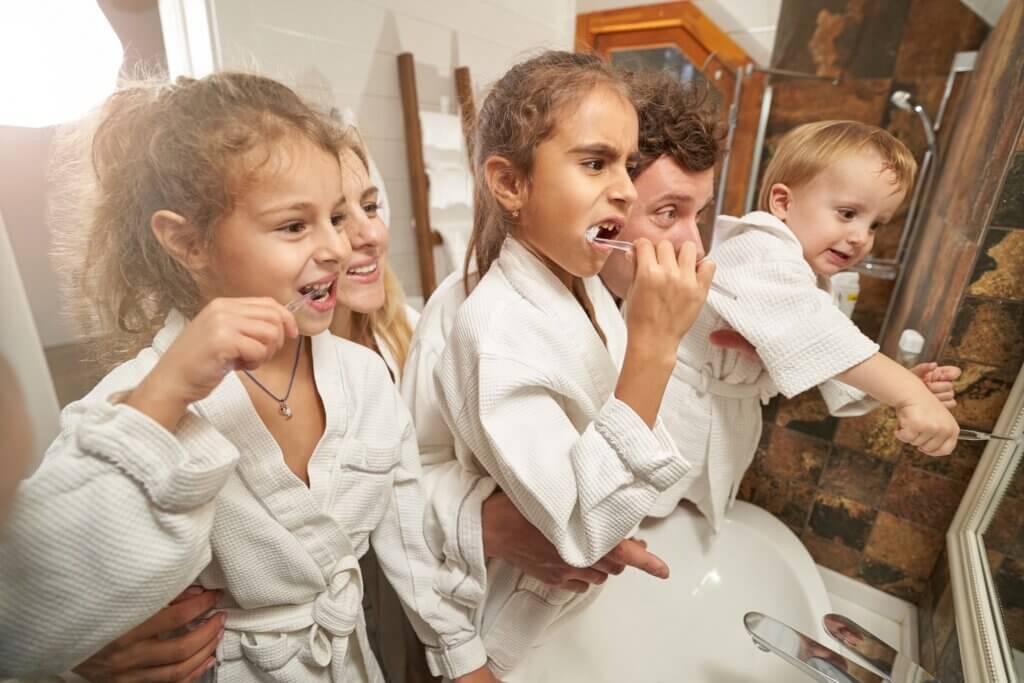 2. Communication Skills
Effective communication is vital in any learning process. When your child can express their needs, understand instructions, and follow simple commands, it is a positive sign that they are ready to take on the responsibility of bathing independently. By age 4 or 5, children often acquire the language skills necessary to comprehend and execute basic bathing routines.
3. Comfort With Water
Before teaching your child to bathe themselves, assessing their comfort level with water is essential. Gradually introduce them to water-related activities, such as playing with toys during bath time and rinsing their hands or faces. Observe their reactions and ensure they are relaxed and confident around water. Once they display ease and familiarity, it's a good indication that they are ready to start learning bathing skills.
4. Developing Self-Hygiene Awareness
As children grow, they naturally become more aware of their bodies and the need for cleanliness. Around six or seven, many children start demonstrating a new interest in personal hygiene, including brushing their teeth, combing their hair, and washing their hands independently. This newfound self-awareness signifies that they are ready to expand their self-care skills, including bathing.
5. Parental Supervision and Guidance
Even as your child begins to bathe themselves, it is crucial to maintain an appropriate level of supervision and guidance. Start by providing clear instructions, demonstrating proper techniques, and gradually granting them more autonomy as they gain confidence. Reduce your involvement progressively while ensuring their safety (and cleanliness) until you are confident they can bathe themselves without your supervision.
Teaching your child to bathe themselves is a significant milestone in their lives. It is an aspect of self-care that will benefit them throughout their lives, instilling confidence and self-reliance. By assessing your child's developmental stages, communication, and self-awareness, you'll be able to determine the appropriate time to introduce bathing skills in a way that provides them with a positive experience.
This article is meant for educational purposes only and should not be considered a substitute for advice from a qualified medical professional.