Fall and winter bring cooler weather, school, holidays, family gatherings, and, unfortunately, sickness. While it is easy to prepare for all of the fun the cooler weather has to bring, preparing your family to fight off major illness is of utmost importance. Here are three of the most common vaccines given to families during this time of year:
Influenza
Would this be a complete list covering winter vaccines without mentioning the flu shot? The flu shot is an annual vaccine meant to protect against influenza. The flu can cause fever, body aches, cold symptoms, tiredness, and even serious complications like pneumonia.
There are multiple licensed flu vaccines that are recommended for different age groups, and all are considered effective. While you should always speak to a physician before getting a vaccine, it is usually recommended that everyone over 6 months of age get the flu shot annually.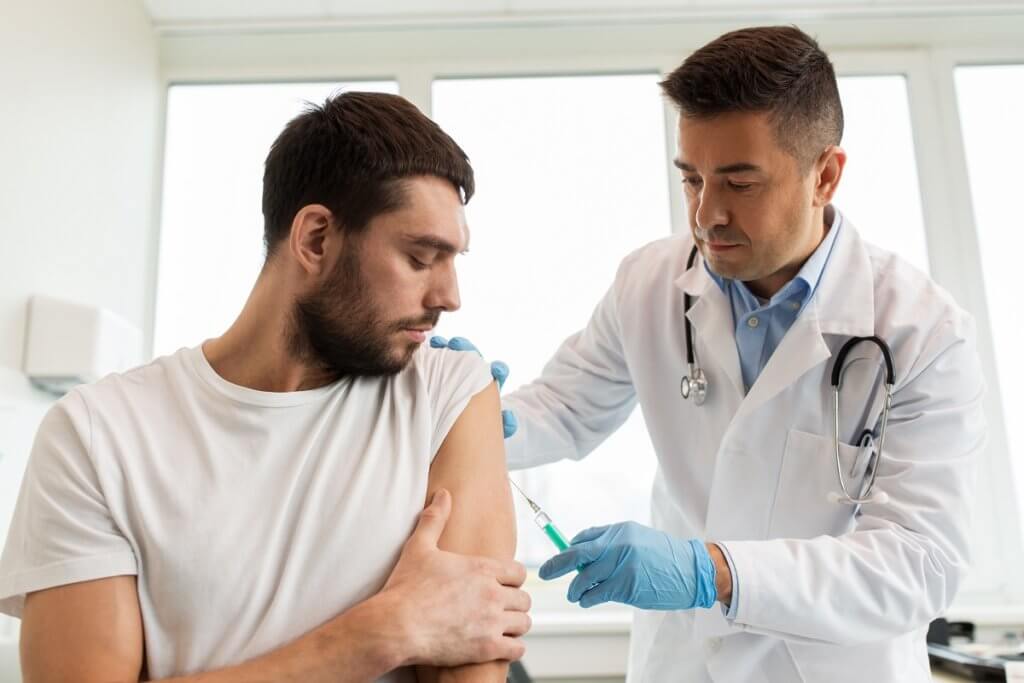 Shingles
Shingles is an infection caused by the same virus that causes chickenpox. It results in a painful rash, usually on the torso. Zostavax has been the most common shingles vaccine used, but Shingrix is a newer and preferred vaccine.
Both should be taken in two doses two to six months apart every five years. While you may have heard that those who had chickenpox do not need a shingles vaccination, this is not true. Even those who have had shingles can and should get vaccinated once the infection clears. The shingles vaccination is usually recommended for adults over the age of 50.
Pertussis
If you have never heard of pertussis, you have likely heard of its moniker, whooping cough. Whooping cough is an upper respiratory infection that causes rapid coughing, making it hard to breathe. The two vaccines that prevent whooping cough are DTaP and Tdap.
DTaP is meant for young children while Tdap is for preteens, teens, and adults. Both vaccines also prevent diphtheria and tetanus. DTaP is given in multiple doses to babies beginning at 2 months of age. Then, an additional Tdap booster is given to kids aged 11-18. Adults only need to get a Tdap vaccine if they did not receive the booster as a preteen/teen or are pregnant.
Keeping your family healthy is important. Make sure all of your loved ones are up to date on their vaccines each winter.
Do you have more questions about which vaccines your family needs in Salem Oregon? Contact our friendly staff at WFMC Health or become a new patient today!