When you are pregnant, one of the things you should expect to occur is that you gain weight. Your appetite will change and increase because you're eating for two. However, that doesn't mean you should go crazy and eat twice what you would normally consume. Generally, during pregnancy, women only need to get in an additional 300 calories each day.
Weight Gain for Your Normal Weight
Generally speaking, the amount of weight you should gain while pregnant depends on your normal pre-pregnancy weight. If you have a normal body mass index, or BMI, which ranges from 18.5 to 24.9, it's recommended that you gain 25 to 35 pounds during the course of your pregnancy.
Women who are underweight and have a BMI that's less than 18.5 have to gain more weight to compensate. If you are underweight, you should gain 28 to 40 pounds while you're pregnant.
Women who are overweight and have a pre-pregnancy BMI of 25 to 29 should aim to gain 15 to 25 pounds. If you are obese and have a regular BMI that is 30 or higher, your pregnancy weight gain should range from 11 to 20 pounds. Regardless of your normal weight prior to pregnancy, you should speak with your OB-GYN to determine what the healthy range of weight gain is for your body.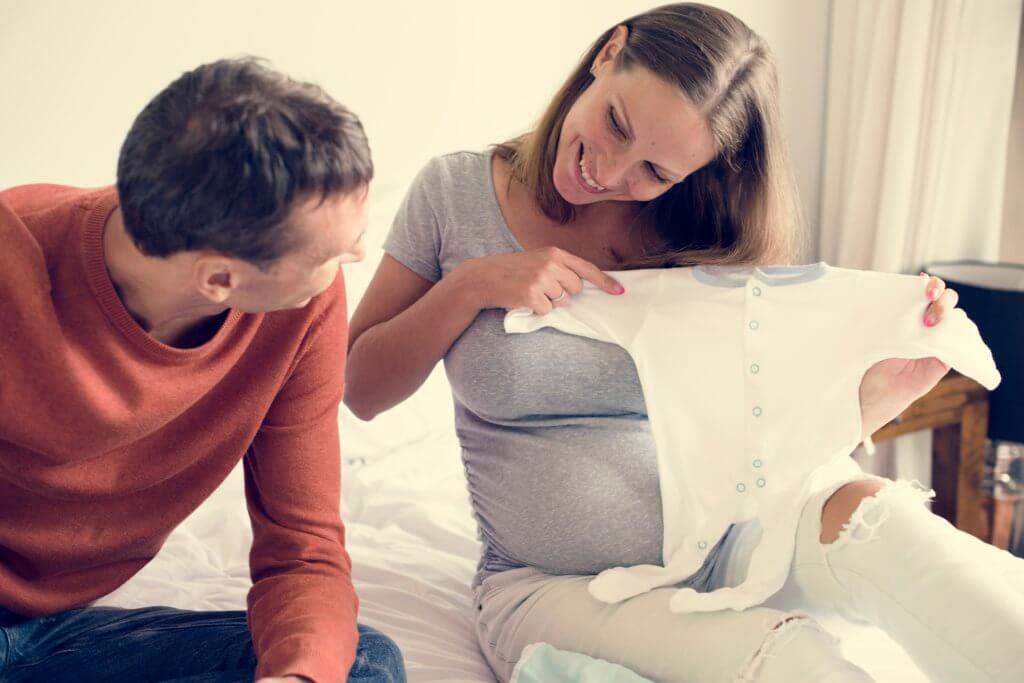 Weight Gain During the Trimesters of Pregnancy
A normal amount of weight gain during your first trimester, the first three months of pregnancy, is around 2 to 4 pounds. Afterward, for each week of your pregnancy, you should gain around 1 pound if you are expecting a single baby.
It's important to note that if you are pregnant with twins, you should gain a total of 35 to 45 pounds during your pregnancy. After the first trimester, you should gain around 1.5 pounds each week to ensure that your babies are born healthy. Generally, twins are usually born before their due date, which makes the extra weight crucial for their well-being.
Consume the Right Nutrition
You should know that just because you are required to consume an additional 300 calories per day during your pregnancy doesn't mean you can eat just anything. You should eat healthy foods that can provide both you and your baby with the right nourishment. You should avoid overeating junk food, sweets and anything that's high in fat.
Remember, your baby eats whatever you do. Your diet should consist of lean proteins, dairy, whole grains and plenty of fresh fruit and vegetables. Healthy fats and oils should also be consumed daily.
Throughout your pregnancy, your doctor will monitor you to ensure that you're gaining the right amount of weight. You and your baby will be better off for it.
Do you have more questions about your pregnancy in Salem Oregon? Contact our friendly staff at WFMC Health or become a new patient today!