Chores are often framed as activities that children avoid or actively resist. However, even young children can enjoy pitching in around the house when they feel positive about contributing to your family. Here are some ideas for getting your child involved in household chores at any age.
Young Children
Toddlers often express a desire to help with whatever activity their parents or older siblings are doing. Make the most of their desire to be a part of your family's happenings by giving them small tasks that they complete on their own or in cooperation with you. Have them tear the lettuce for a salad or give them their own small broom to help you sweep under the table after a meal. Even though the chore can take longer when your toddler is involved, it is valuable to build the mentality of cooperation and to encourage their instinct to help from a young age.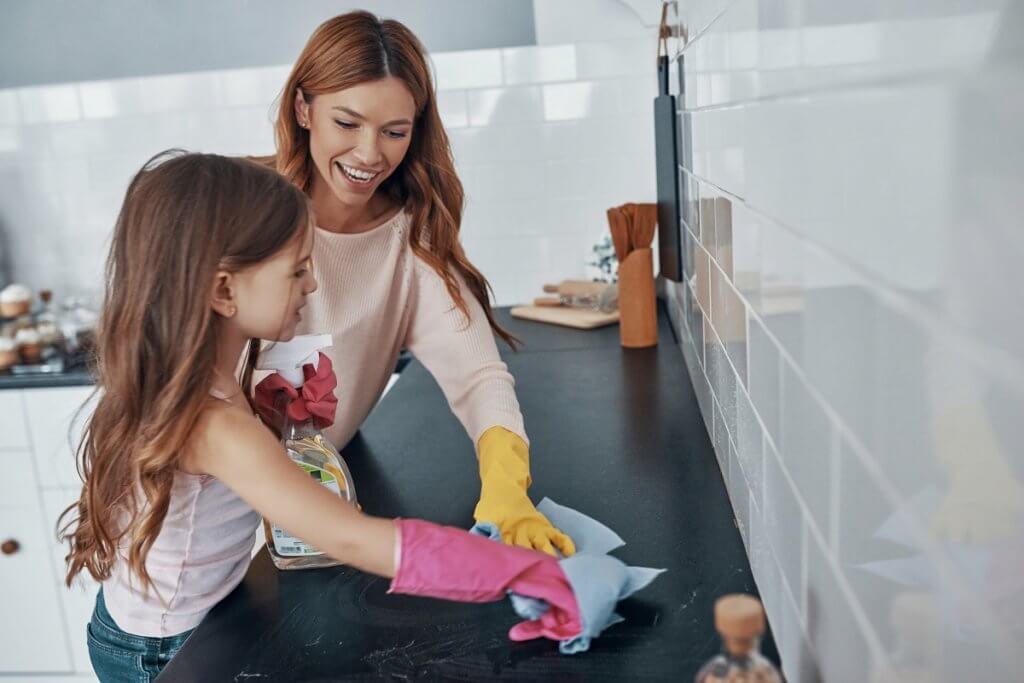 School-Age Children
As children grow older, they can be trusted with more responsibility. Allow them to perform chores that give them increased agency in the family. For instance, they can help you plan dinner for the evening or assist in searching for items at the grocery store. Children at this age will thrive when they are given opportunities for greater autonomy and are trusted with higher-level tasks.
Teenagers
Parenting teenagers can be challenging at the best of times. Adolescence is an age where your kids are forming their own identity and working to differentiate themselves from their family. Instead of constantly giving your teen directions and chores, prioritize your connection with them. When they feel like they have a positive relationship with you, your teens are more likely to help out around the house and contribute to family projects with a willing attitude. Stay engaged with your children and invite them to participate in a meaningful way to prevent chores from becoming a battle. Learn more tips on managing happy families by reaching out to us at WFMC Health. We offer both in-office and telehealth visits.
Do you have more questions about raising healthy kids in Salem Oregon? Contact our friendly staff at WFMC Health or become a new patient today!